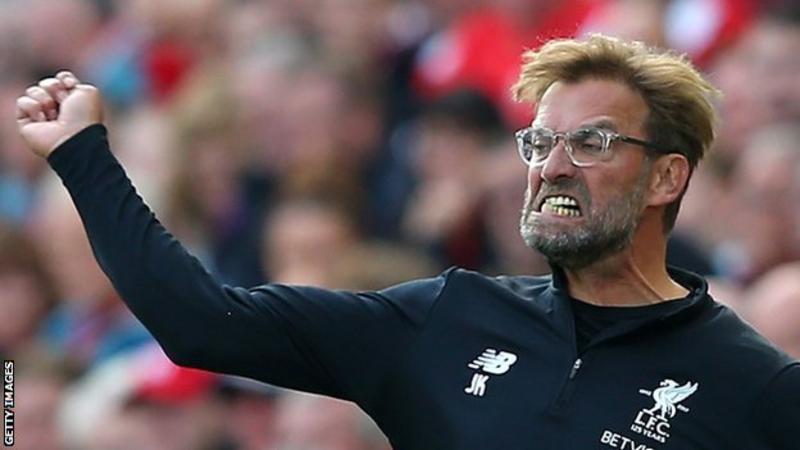 Liverpool manager Jurgen Klopp is "clutching at straws" by suggesting the club's history is affecting his players, says ex-striker Chris Sutton.
The Reds have not won in three games, including a 5-0 loss at Manchester City and draws with Burnley and Sevilla.
"If you look at the 125 years of Liverpool, then you can see the problem," said Klopp on Monday.
But Sutton, a Premier League winner, said: "He's said a few odd things. ...